Trump Train supporters and local law enforcement were in downtown New Braunfels Thursday night at a pair of rallies held only blocks apart.
Trey Gowdy, former South Carolina congressman, was the featured speaker at a Republican fundraiser at New Braunfels Civic/Convention Center. The event, featuring Comal County elected officials, included an award presented to local Trump Train organizers as other organization members staged a rally in Main Plaza.
"That's one of the reasons why they are not having a Trump Train because we will be honoring (the organizers) at our event tonight," said Sue Piner, Comal GOP chair, before the event, which included District 25 state Sen. Donna Campbell, District 15 U.S. Rep. Chip Roy and District 73 state Rep. Kyle Biedermann.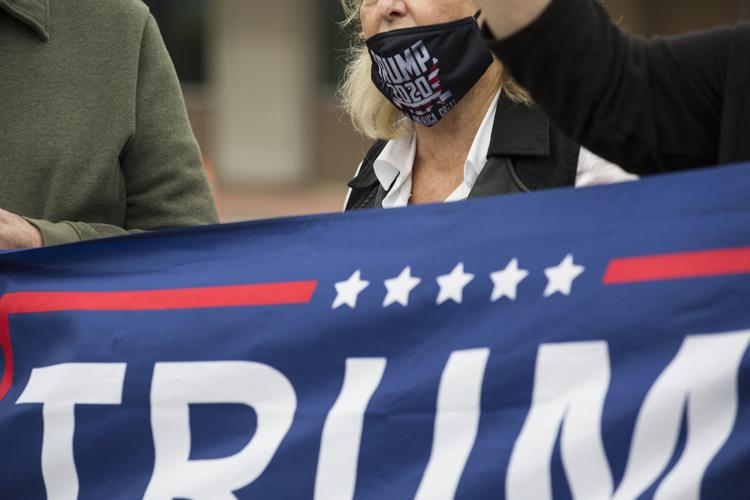 Comal County Sheriff Mark Reynolds and New Braunfels Police Chief Tom Wibert assigned officers to both locations.
"We have one event at the Civic Center and our understanding is the Trump Train is having a drive-through thing going on through Main Plaza," Reynolds said Thursday afternoon. "It's more or less being prepared — we hope nothing will be happening, but with everything that's been going on — and one individual getting attention because of it — we just don't want anything to happen."
Social media roadblock, breakthrough
There were tensions after videos and photos were posted online showing a Black Lives Matter flag being dragged underneath a pickup truck at the Sept. 3 Trump Train rally through New Braunfels.
A subsequent Facebook post by Trump Train backer under the name of Casey Kennedy urged participants to be on the lookout for four black men he thought might be out for revenge. Andrae Blissett saw Kennedy's post Sunday afternoon. He said when he saw his face among three other black men he didn't know included in Kennedy's post, he took it as a death threat.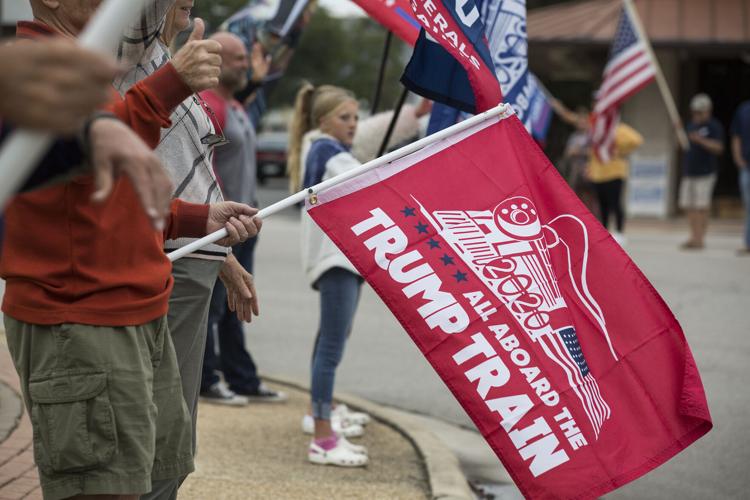 "It is a threat. In my view this is the same as putting a bounty out on somebody," the city resident and Air Force veteran said.
Blissett told a TV interviewer that his "head is on a swivel" after reading the post, which added "Everyone needs to keep their eyes open at the next Trump Train. Trust me, it might be best to be strapped … we can't let guys like this stop any of us."
Blissett's attorney, who declined to be identified Thursday, said her client could only figure he was included because he responded to Kennedy's post. She filed a report with the New Braunfels Police Department, and Wibert confirmed an investigation is underway.
"We did take a criminal complaint from one of the gentlemen who was (among) subjects in the post and we are actively working an investigation," he said.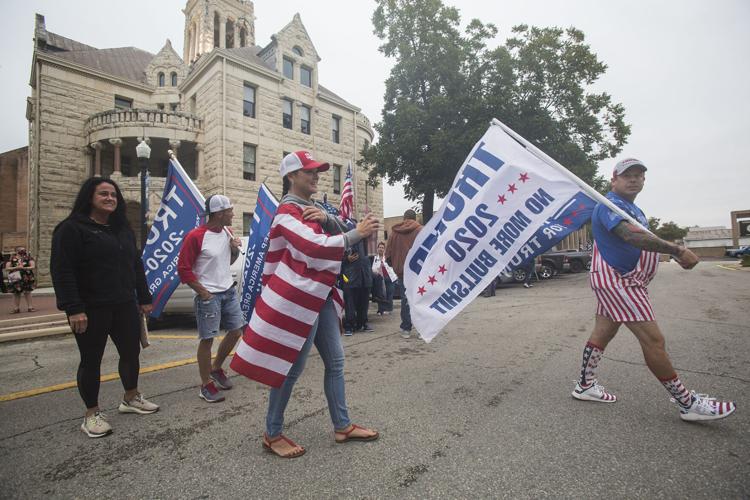 On Thursday evening, Blissett said he and Kennedy have since come to a mutual understanding.
"What it boiled down to is differences," he said. "He feels one way and I feel another way. We don't see things in the same light, but we also don't know each other.
"Casey's and my responses were very respectful," he added.
Three days ago, Kennedy posted the following comments:
"I did make a mistake with only one person in the pic and that was Andrea (sic). I've sent him a message of apology. And have ask(ed) a mutual friend to send the message to him as well because I was blocked from his page.
"I will admit if I'm wrong about something. All I wanted to do was let a group of (people) know they could have problems with these guys. That was it. And to watch their six (backs) because these guys were mad about some BS that happened at a Trump train run with a guy that had a BLM sign under his truck."
He apologized to Blissett in the post.
"I do apologize for adding you to this. I made that mistake and will admit it."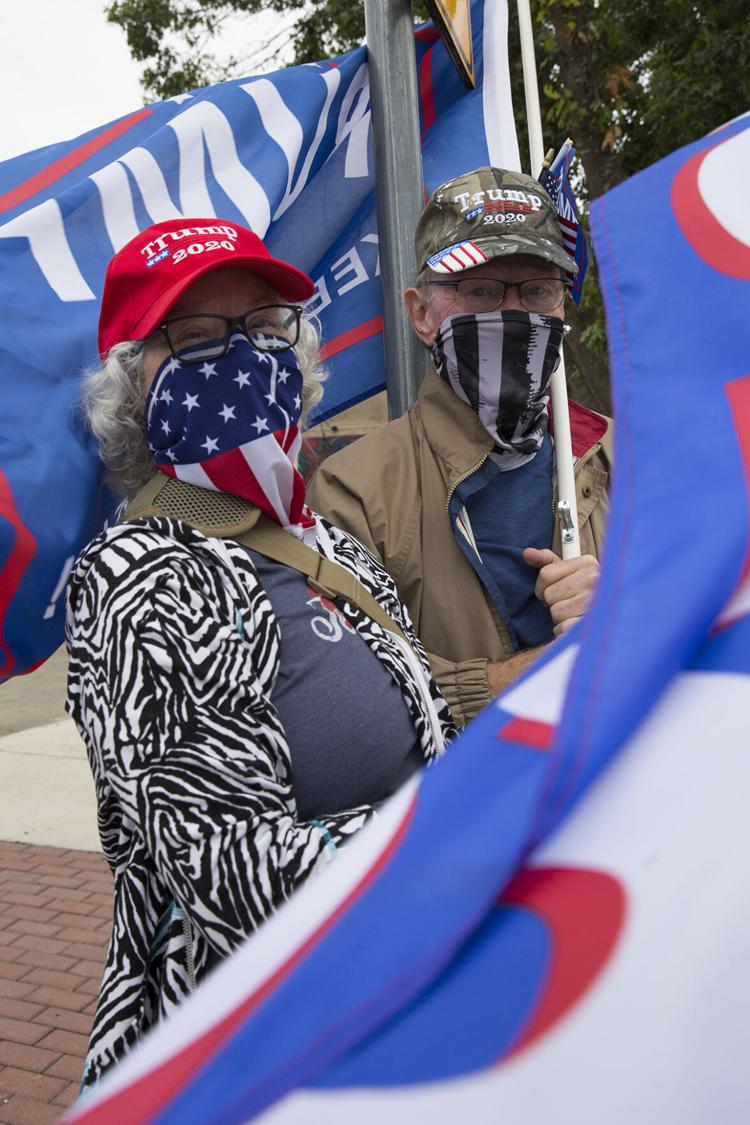 Kennedy could not be contacted for comment. Blissett on Thursday said he accepted Kennedy's apology.
"I love peace and I stand on the side of acceptance, peace and unity," he said.
City officials speak out
Wibert referred to a recent statement from City Manager Robert Camareno, which in part read: "The city of New Braunfels and the New Braunfels Police Department unequivocally condemn any acts of racism or hatred, and want all residents to feel safe in our community.
"These matters are taken very seriously and if any of our citizens feel threatened, we ask they contact the NBPD to file a police report, at www.nbtexas.org/police or calling 830-221-4100."
Both the flag and Facebook post prompted reaction from the city's mayor on Wednesday.
"In recent days, New Braunfels has experienced divisiveness. Some members of our community have felt attacked, demoralized, misunderstood and concerned," Mayor Rusty Brockman said in a statement. "This is not the New Braunfels that I know and love. Our community is known for its caring and supportive personality.Comal GOP chair backing Trump Train Piner said she didn't know much about the flag-trampling incident until recently.
"The mayor's statement was a little confusing," she said. "I'm a Trump Trainer and I think it's great because of its visibility in the community and shows our spirit for Trump.
"I didn't realize the BLM flag (under the truck) because you couldn't even read it," she said. "I thought it was a Trump flag that had fallen off – the truck had about 10 flags on it; it was unfortunate a BLM flag (was involved).
Piner said she was unaware of Kennedy's Facebook post.
"I've only missed one of the Trump Trains, which I found very patriotic and encouraging," she said. "There are a few naysayers that have popped up … but the founder in his announcement last week encouraged people not to honk when going (past certain city areas)."
Piner said future Trump Trains will move its staging location from Buc-ee's to Rockin R River Rides in Gruene, which couldn't be confirmed Thursday.
"The plan is to move there, where they will be able to view each truck to make (they carry) nothing inappropriate," she said.
Efforts to reach Trump Train organizers Steve and Randi Ceh through Piner were unsuccessful Thursday afternoon, as finishing touches were applied ahead of Thursday night's fundraiser.
"Trey Gowdy will be the star of the show and we're eager to hear what he has to say," Piner said. "As a Fox (News Channel) commentator he's very much in touch with current political happenings. We've sold out — even though the virus cut seating from 900 to 490 seats. But we're ready for a great event."
Blissett said he wanted everyone to know where he stands.
"We're all Americans and we all must be for life and love, and that's what I put out there," he said.